Elle Vie Beauty
42, Boldmere Road
Sutton Coldfield
West Midlands
B73 5TD
Tel: 0121 354 9264
Our Normal Opening Hours:
Monday Closed
Tuesday 9 - 6
Wednesday 9 - 8
Thursday 11 - 8
Friday 9 - 6
Saturday 9 - 3
Sunday Closed
***Exciting News!***
Our refurbishment is virtually complete! We are awaiting a few rather special final touches to give us that `Wow` factor!
Thanks to our clients who have been inconvienienced over the past weeks, we are already receiving positive comments on our New Look interior.
We will be uploading images of the new salon shortly, meanwhile our appointment book is filling up and we welcome visitors and clients at all times. When you are next in Boldmere please call in for a preview.
Call us on 0121 354 9264 for more details.
Elle Vie Beauty has been established since 2003 and is a well respected Salon in the Sutton Coldfield area. We are very proud to announce that we have been awarded Guinot's Crown Salon of the year 2014!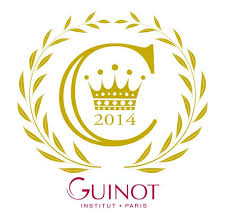 Our reputation has been built on hard work and the desire to provide beauty treatments to an exceptional standard. As such our therapists are fully qualified and experienced, each specialising in a preferred area to enable us to offer a wider range of services.
We only offer the best treatments available, including the recently improved Guinot range of facials, body treatments and products in addition to our Alternative Therapies.
The interior of the salon is an elegant and relaxing haven and is considered by many to be an oasis of tranquility just a few steps from the busy Boldmere Shopping area.
Perhaps you have visited us in the past? Whilst our range of services may have changed, you will still find a warm welcome. Check out our 'Whats New' Page to hear about our new treatments and offers.
We look forward to seeing you,
Lesley, Elizabeth, Sue, Coralie, Janet & Natasha